This week has been about recognition of strong women – Thursday was International Women's Day and today is Mothering Sunday in the UK.
Make no mistake, motherhood is definitely not for sissies; especially for those women who are raising the children (and sometimes, grandchildren) all on their own due to divorce or widowhood. Their grit, persistence and fierce love is inspiring.
Here are just a few examples of tough telly mums:
Louisa Durrell (Keeley Hawes) – The Durrells in Corfu
A widow and mother of four, Louisa takes a leap of faith to start a new life for her family in Greece. It's a daily struggle to put food on the table and keep a roof over their heads, never mind maintaining the animal sanctuary her youngest child has established.
Sgt. Catherine Cawood (Sarah Lancashire) – Happy Valley
A 47 year old police officer, Catherine is divorced, lives with her sister who's a recovering heroin addict, has two grown up children; one dead and one who doesn't speak to her, and a grandson.
Polly Gray (Helen McCrory) – Peaky Blinders
When she became a widow, Polly had her children removed from her care. She's recently been reunited with her son Michael who made the choice, contrary to his mother's wishes, to join of her crime syndicate family.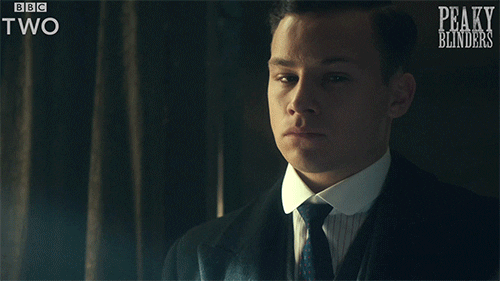 DS Ellie Miller (Olivia Colman)- Broadchurch
Ellie is divorced and a working mother of two. First she had to come to grips with the fact that her husband was a murderer. Then her teenage son starts peddling porn. This mum is not a happy camper.
Violet Crawley, The Dowager Countess of Grantham (Dame Maggie Smith) – Downton Abbey
The no-nonsense matriarch of an aristocratic family, the Dowager's main concern is keeping her family's reputation and fortunes intact. She expresses her love in blunt, but constructive terms.